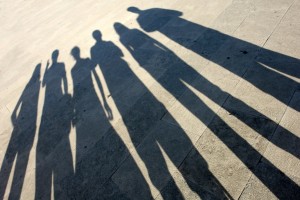 God has placed greatness inside of everyone, however, he expects us to search out why we were created. The bible confirms this in Proverbs 25:2 "It is the glory of God to conceal a matter;
 to search out a matter is the glory of kings." In a previous post I explained that everyone was created with a purpose. In still, there are quite a few people who go through life never really knowing why they were created. When we understand why we are here and begin to maximize our potential we become leaders.  Being a leader is a great responsibility and God expects much from those who have acquired leadership status.
In Luke 12:48 we find this scripture "From everyone who has been given much, much will be demanded; and from the one who has been entrusted with much, much more will be asked." The dictionary defines leader as, a person or thing that leads. I believe God has called everyone to be a leader. He has created everyone uniquely.  When we grasp the concept found in Psalms 139:14, "I praise you because I am fearfully and wonderfully made;" then we understand that everyone has something they can expose others too. 
God is the master of exposing people to a new way of thinking.  God took a shepherd boy and made him king. In Acts 13:22 God said "I have found David son of Jesse, a man after my own heart; he will do everything I want him to do."  David, like many of us, was called to be a leader. There was something about David that caused God to be very pleased with him.  In order for us to be great leaders like David was, I believe it is worthwhile for us to study the life of David starting at the time he was anointed to be king.
While studying David I found 10 things that made him a great leader.
WWW.ChristianMarriageHQ.COM Challenge: Do you want to be a leader that is someone after God's own heart? Read over the 10 signs of a great leader and work on the areas that need improvement.