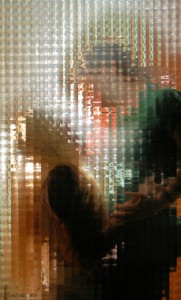 How does an affair occur within a Christian marriage?  This question is often subtly asked by non believers.  Rarely do we hear Christians ask this question.  The truth is, those who are Christians realize that it is a daily struggle to live a Godly life.  Christians are susceptible to the same things as non believers when they have not spent time with the Lord.
I believe that Christians are probably more susceptible to having an affair than non believers. Why?  Because the enemy wants to take as many people to hell with him as possible.  He does not need to attack non believers as much because they are already headed to hell anyway.  If he can take down a Christian marriage he has the potential of affecting both Christians and the non believers that are wavering on what to believe in.
So how do we find ourselves having an affair, when we know what the word says about it?  I believe that by the time we know what is happening we find ourselves already too involved.  If having an affair is not planned , then how can we protect ourselves and our marriage against it?  Is there any way to protect ourselves from having an affair? Yes, we must be proactive in preventing an affair.  Listed below are 4 ways to protect your marriage from an affair.  You may also apply these techniques to help you get out of an affair.
1. Examine your relationship with God. There are two forces in this world, good and evil. Either you are serving God or you are serving the devil.  We know that the devil cannot stand to be around when we are worshiping God.  If we have stop worshiping God the enemy has no reason to stay away, in fact, he has more of a reason to come around you.  He wants to destroy you, the word says "The thief comes only to steal and kill and destroy; John 10:10 the best time to approach Christians is during their time of spiritual weakness.  Are you reading your word?
2. Know your family curses. "Therefore, since we are surrounded by such a great cloud of witnesses, let us throw off everything that hinders and the sin that so easily entangles, and let us run with perseverance the race marked out for us." Hebrews 12:1 When the bible says "the sin" it implies that everyone has a sin that we could easily succumb too.  Every family has curses.  If you want to know what your family curses are, look at what your family has struggled with from generation to generation.  Even though every family has curses it does not mean that we have no say in whether it affects us or not.  It is possible for us to overcome our family curses, but we must choose to be different.
3.  Pray. Be honest before God, he already knows what is in your heart. "The LORD does not look at the things man looks at. Man looks at the outward appearance, but the LORD looks at the heart."  1 Samuel 16:7 Pray, tell the Lord what you are struggling with and ask him to make your heart loyal again toward your spouse.   The word instructs us to "pray continually" so pray until a change comes.
4. Have someone who you can trust that will hold you accountable. Select a person who is a mature believer in Jesus Christ.  Someone that you can trust to abide by this scripture verse, "Therefore encourage one another and build each other up, just as in fact you are doing"  1 Thessalonians 5:11 A person that will not share your troubles with others but rather pray with you and offer Godly advice.
Challenge:  Are you involved in an affair, emotionally or physically?  Do you want to save your Christian marriage?   If you answered yes to the questions above, you are on your way to turning your Christian marriage around.  Read over the four techniques and begin to apply them.