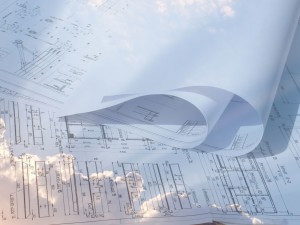 "For in him all things were created: things in heaven and on earth, visible and invisible, whether thrones or powers or rulers or authorities; all things have been created through him and for him. He is before all things, and in him all things hold together." Colossians 1:16-17 NIV
Having a successful Christian marriage first requires you to understand what God had in mind for Christian marriage. After all, if you want to understand the purpose behind an invention, you consult the One who invented it, right!
This entire website is devoted solely to Christian Marriage because without Christ, there is no blue print for the institution of marriage. Hence the reason we fail miserably when we attempt to operate outside of Him. Since Christian marriage is God's creation, He is the one in the saving marriages business. Marriage counselors may aide in helping a married couple re-establish healthy communication, but only God can bring you through life's obstacles successfully.
God created marriage for three very specific reasons, just like He created you, for very specific reasons. Our lives are more satisfying when we cooperate with God in fulfilling our purposes. Marriage is no exception…
1. You've probably learned that men and women were made in God's image (Gen. 1:26-27). But, did you know that within the marriage relationship husbands and wives also bear the image of God? They do this by demonstrating love and faithfulness to each other…like God does with us. You see, God has a covenant with His people, husbands and wives covenant to each other and God. So marriage was created to reflect God's faithfulness in the world.
2. God created Christian to meet human needs. Needs for food, shelter and clothing as well as needs for love, acceptance, intimacy, and faithfulness. He intended for marriage to be a picture to the world of how He provides for His people.
Marriage is God's conduit for love. It was designed to be a safe harbor where a man and a woman could be totally naked and unashamed. A place where they could experience the unconditional love and acceptance of God through each other.
3. Marriage is one of the ways God expands His Kingdom and accomplishes His work on the Earth. He commanded men and women to go forth and multiply, be fruitful and take dominion over the Earth(Genesis 1:28).
Unfortunately, it is very difficult to do as God commanded when you are at odds with your spouse. Conflict drains our emotional and creative energies. Sadly, many husbands and wives feel like they are sleeping with the enemy instead of with their teammate for life.
Marriage was designed with unity in mind. When a husband and wife are on the same page, so to speak, they are reflecting the unity of the Godhead. "For this reason a man will leave his father and mother and be united to his wife, and they will become one flesh" (Genesis 2:24).
Unity is so important that Jesus told us it would be a great sign to the world testifying that He truly is the Son of God (John 17:23).
Okay, now you have the general idea God had in mind when He designed marriage, but saving Christian marriage requires a plan.
First, you need to decide, once and for all, are you going to commit to honoring God through your Christian marriage. Are you going to do it God's way? Are you going to trust His word, His plan and His design? If you answered yes, let's move on to Part 2…