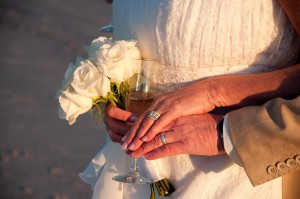 Today we all think twice (maybe even three times) before we depend on anything or anyone even in our Christian marriage, but is all dependency bad.  God calls us to be dependent on Him and our spouses.  Even the most successful businesses have learned that working in project teams yields much greater successes in both innovation and productivity.
So in Christian marriage, why does it make us feel uncomfortable to know we are dependent? Do we not depend on God who created matrimony as well?  Everyone will eventually depend on a human being in life whether they are excited to be in such a partnership or not.  Why not choose your spouse?
My most memorable successes in married life have been a direct result of our team work.  As a husband, I cannot take care of my family physically and provide for them financially simultaneously. When I try, I only produce an internal stress that cannot be managed.
'Tis better to have loved and lost than never to have loved at all.
-Alfred Lord Tennyson
Although most of us have heard the romantic quote above, I only reference it as a familiar quote because it leaves us with little personal relevance as most people fear the act of truly engaging in love even after we get married.
True stability comes at the expense of realizing you are dependent on your marriage to be successful.  Stability has become a luxury that many of us have not afforded our own marriages for many different reasons.  We struggle for many reasons including:
-the admittance that we cannot succeed alone
-the emotional baggage of our past relationships
-the bondage of past sexual relationships
As Christians, if we cannot trust God with our well-being, then it will be impossible for us to trust our spouses.  Christian marriage was designed by God to be the best form of companionship.  In many instances, our marriages erode away because we attempt to make it without God when things are going well and eventually without each other when tough times threaten, but divorce is not easy either.  Do not be deceived!
It is amazing how time and experience changes a person (and hopefully for the better).  There was a time when I was confused by the concept of renewing our vows".  Now every time I attend another wedding ceremony, I am reminded that Christian marriage is a commitment that must be renewed to both our spouse and God daily.
As Christians, when we end this commitment and go through with divorce, it will be painful for everyone involved.  This is why only God permits it under specific circumstances, but never recommends it as His will for us.  Marriage should give us some assurance that one will have a companion through thick and thin till the end. Isn't that what you vowed?  There is no friendship so dependable. That is why our Christian marriage is important for us.
Challenge: Today, Step up to the plate!  In your own words, tell your spouse that you are depending on them and God to be successful in life!