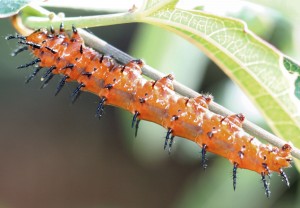 Many of our Christian marriages need to get better at following the instructions given from the Bible.  It is time for us to apply what the Lord has already revealed to us in the Bible.  The word God has given for me and you this morning is "Ye have compassed this mountain long enough: turn you northward." Deuteronomy 2:3
During our church service on Sunday, the Reverend described to us what we need to do to be a better Christian.  Her message was titled "from information to transformation".  She explained that we need to begin living the word that we already know.  She used a great "cake baking" example to help illustrate the importance of applying the Bible to our lives.  "I don't care how much you like cake.  Unless you follow the instructions for making the cake, it will remain just ingredients.  Once you combine the ingredients, you must put the cake in the oven for some time to bake."
Our Christian marriage is very similar!  We have the Bible to guide us on having a happy marriage, but unless we begin to apply what we are learning, our marriages will remain in need of help. Some of us have allowed the baking part of our lives to question if God is with us.  But the Word says "because the Lord disciplines those he loves, and he chastens everyone he accepts as his child." Hebrews 12:6  Our trials and tribulations show us that we belong to the Lord because He is with us through them all.  No where does the Bible promise that we will not have these tough experiences.  When we decide to obey God, we begin to swim upstream against the currents. During our time of struggle, we need to trust God and obey his word.
In my role as a parent, I realized that some characteristics needed to be transformed about a month ago.  I am fortunate enough to stay home with my children.  I have been trying to come up with a schedule that fits everything I want to do each day.  I am usually pretty busy and from time to time, I find myself yelling at my kids instead of taking time to talk to them.
Well about month ago, my daughter begin playing "mommy."  I am usually in another room when I hear her yelling at her sister and brother, so, I yell from the kitchen, "stop yelling at them."  Doesn't that sound ridiculous! I yell at her to stop yelling at her siblings.  The things we do as parents! Well, It took about two weeks for me to realize I need to change who I am because I do not like what I see when my daughter pretends to be me. I am being transformed into the mom God created me to be!
Challenge:  What area in your Christian marriage or Christian walk do you need to be transformed?  Many of us know what we need to change.  Well, it is time to be transformed into what God hoped we would become when he made us.