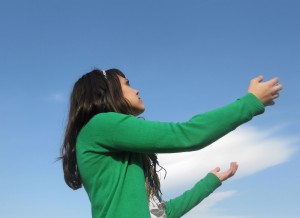 I believe our greatest challenge in having a Christian marriage is being able to separate the challenges we face outside of the institute of our marriage.  A few years ago while I was watching a talk show a married couple told their story of their son dying.  The husband was out of town for work and the wife was left to care for the children.  The wife started off by saying "we live in a rough neighborhood," so when her husband is away for work she sleeps with a gun under her pillow.
The following morning she had forgotten about the gun under her pillow. She continue on with her normal routine. She decided to bathe the children in her bathroom.  While she was bathing one of her children, the other son played in her bedroom. Within a matter of moments she heard the sound of the gun.  She immediately turned her head, remembering that she had never put the gun away. There was nothing she could do, she watch her son breath his last breath after shooting himself.   
She began to explain the steps that follow that horrific event.  I watched and listened as she blamed herself.  They were understandably grieving very badly, however, I couldn't help but notice that she was seeking comfort from her husband.  He clearly was grieving but there was no sense of "we're in this together, we're a team."  I felt for the mother, she lost her son, witnessed him die, and seemly was left to deal with it all alone.
I do not know how this couple is doing but if I had to guess, they are no longer together.  She blamed herself and he blamed her as well.  This was a sad event, something that no one would ever want to go through.  I cannot and will not pretend that I know exactly how this couple is feeling, but I do know that we all have trials.  The trials that we face have the potential to make us question, where is God?  During this time we must turn to what we know to be true, His word.  In 1 Peter 5:6-11 we are reminded that we can take all of our trials to God and if we believe that He cares He will deliver us from each circumstance.
6 Humble yourselves, therefore, under God's mighty hand, that he may lift you up in due time.
7 Cast all your anxiety on him because he cares for you.
8 Be alert and of sober mind. Your enemy the devil prowls around like a roaring lion looking for someone to devour.
9 Resist him, standing firm in the faith, because you know that the family of believers throughout the world is undergoing the same kind of sufferings.
10 And the God of all grace, who called you to his eternal glory in Christ, after you have suffered a little while, will himself restore you and make you strong, firm and steadfast.
11 To him be the power forever and ever. Amen.
Challenge:  Have you taken your concerns to God?  Everyone is going through something but the benefit for Christians is knowing that troubles will not last always.  "… after you have suffered a little while, will himself restore you and make you strong, firm and steadfast." (1 Peter 5:10)