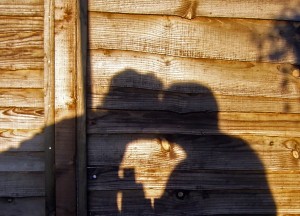 "I am my lover's and my lover is mine" Song of Solomon 6:3
Our greatest example for courting in our Christian marriage is Jesus Christ.   He frequently referred to the relationship between him and the church as a bridegroom.  Jesus went around preaching the Gospel to everyone, healing and saving as many people that would except him.  After he was crucified he didn't just leave us to trust in him.  He sent his holy spirit so that we could still feel him even though we could no longer see him.  "And I will ask the Father, and he will give you another Counselor to be with you forever"  John 14:16 That is how we must operate within our marriage, getting married does not mean that our love must die or fade.
Just because we have gotten married or had kids does not give us an excuse to stop courting each other.  We must keep our love a priority and find ways to enhance our marriage.  A great way to rekindle the flame in your marriage is to begin to have a regular date night.
Date night is an exciting time whether you have kids or not.  This is the time you and your spouse get to have some quality time enjoying each other.  During date night you may be tempted to talk about some serious or urgent matters, but don't.  How often do you get to spend this intimate time with your spouse?  Resist the urge to use this time to talk about topics that kill the mood.  Use this time to learn more about your spouse, ask questions that help you understand who they have become throughout the course of your marriage.  I have listed a few topics to help enhance your date night and a few topics to avoid during date night.
Do
~do talk about your marriage
~do talk about common interest
~do talk about favorite hobbies
~do talk about goals for the future
~do talk about sex
Don't
~don't talk about the children
~don't talk about finances
~don't talk about housework
~don't talk about work
~don't talk about things he/she need to
change
Challenge:  Ask your spouse to go on a date with you this weekend, if your schedule will allow it.  If the two of you are already busy plan to go on a date next week.  If you do not schedule a date night, it probably will not happen.