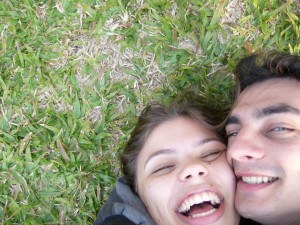 The Lord has given me a thought for marriages.  I believe that every Christian marriage should experience a renewal of vows once a year.  When we initially say our vows, there are many distractions surrounding the event.  As Christian women, we are thinking about how married life is finally here.  It may be overwhelming as a childhood dream come true!  On the other hand, the man is thinking about the honeymoon and how often he believes he will be able to make love for the rest of his life!  After a few months or so, both spouses begin to realize that the expectations they had for marriage were not accurate.
The vows we have taken are forgotten and we become more concerned about how we can make ourselves happy.  I believe we would see a decrease in divorce if couples renewed their vows annually.  I expressed the vision I had for married couples with a family member and his response left me mystified.  He said, "I have been married for x amount of years and I have never had my vows renewed."  I thought to myself almost immediately.  He does not understand the purpose.  Renewing our vows is not about whether we have done something wrong within our Christian marriage.  It is about taking precautionary measures toward the time when we are angry at our spouse and the value of our commitment doesn't seem as important.
The divorce rate should not be equally as high within Christian marriage.  If we are truly operating within His annointing, we should be different.  Having our vows renewed is not always because you have broken them.  As Christians, it is time to take precautionary measures with our marriages. 
This past Sunday evening after church my husband and our family went out to eat with my in-laws.  During our meal, I listened to a conversation my husband and my in-laws were engaged in on how to interact in the professional world.  They suggested different techniques of protecting himself from being taken advantage of in his line of work.  Some examples included:  "Get everything in writing."  "Make sure people know they can come directly to you instead of contacting your mentor to get in contact with you."  When it comes to our careers, many of us are proactive and engaged, yet we remain way too passive in Christian marriage.  Why don't we give the same effort toward our marriages?  Being a Christian does not guarantee that our commitment or love for our spouses will always remain without effort.  Love is an action word we must work at love in order for it to remain.
Renewing our vows is a way to remind us of the vows that we have taken toward each other. I believe saying our vows on our wedding day is not enough.  We quickly forget the details of what we have vowed and most of us do not even have our vows hanging in our homes.  So if we barely remember the vows we have taken and we are not reading our vows or seeing them often, what will stop us from getting a divorce?
By renewing our vows annually, we are forced to see what we have vowed for life.  I also believe that by telling people the truth about love can help prevent divorce.  When people divorce because they are not in love anymore, it is a sign to me that they do not know the truth about love.  Love  is a action word.  If we do not show our love for our spouse, then our love will fade.  Love will fade if we do not make an attempt to keep the fire burning.  The key to having lasting love is to understand that love is not about finding that one person that is your "soul" mate.  It is about learning to love the person God has given you.  "Love is patient, love is kind. It does not envy, it does not boast, it is not proud.  It does not dishonor others, it is not self-seeking, it is not easily angered, it keeps no record of wrongs.  Love does not delight in evil but rejoices with the truth.  It always protects, always trusts, always hopes, always perseveres." I Corinthians 13:4-7
Challenge:    My church often offers words of advice at the end of having the announcements read aloud.  This past Sunday the advice was as such:  Are you not as close to God as you used to be?  Ask yourself this one question. Who moved?  I say the same to you.  Has the love for your spouse faded?  Ask yourself this question.  Who changed? There was a time when you looked for opportunities to make them happy, picking up a special item at the grocery story that you knew they would enjoy.  Buying her flowers "just because".  Are you still seeking opportunities to make your spouse happy? Do something nice for your husband/wife today.