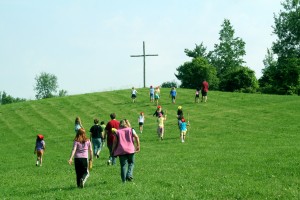 " The thief comes only to steal and kill and destroy; I have come that they may have life, and have it to the full"  John 10:10

The sooner we realize how precious life is, the better our Christian marriages will be.   Life is the most precious thing we have.  Everything else is replaceable, but we only get one life.   And God had a plan in mind for everyone he created.  He also meant for us to enjoy our life (John 10:10).
You have a calling on your life. There is something God wants you to do.  You may wonder what your calling is?  In a previous post "What is my Purpose",  I explained how you can begin to determine God's purpose for you.  Or maybe you do not believe that God created you for a specific reason?  Well to those of little faith I say, God would not have created you just to be here.  He has enough people in the world, he doesn't need to create people of no use.   Bishop T.D. Jakes (a television evangelist) gave a great example I will share with you.People are always sending him ideas for an invention they have.  They go through this elaborate detail of how their invention will work and the purpose of their invention.   He then went on to say " Inventors do not create something and then say, this is a what-cha-ma-call-it,  I don't know what it will do but if alt to be worth something.
Everything any inventor every created had a purpose in mind for it.  Now if we being human never create anything without a purpose in mind, how much more will our almighty father who created everything in the world, not do the same.
Are you wavering with doing the will of God in your life, because you are not sure what others will say?   Or because you do not think people will believe that you are sincere?   I say to you, go forth with what God has placed in your spirit. There is only one person who has a heaven or a hell to put you in.   So "What is man that you should be mindful of him." Psalms 8:4 Do not concern yourself with the comments, thoughts, or even actions of others.  "If God be for you, who can be against you?" Romans 8:31
There is no joy or peace like serving the Lord.  When you begin to do what you are called to do, your joy is complete, your joy is in the Lord!   You will come to realize that the only person that matters is the Lord.
Challenge:  Husbands and Wives encourage each other in fulfilling your callings.  Work together, for the Lord says " two are better than one." Ecclesiastes 4:9 Your marriage was in his plan, seek his face, and ask him how he would use your marriage to be a blessing to others.