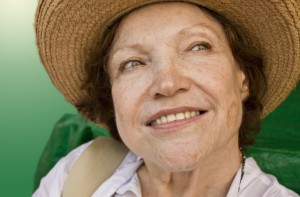 A critical part of being satisfied individually, and subsequently in our Christian marriage , is an understanding that God hand crafted each person differently.  When we truly embrace the way the Lord has created us we are free to love our spouse.  If we do not accept ourselves we cannot love anyone else.  For we were all created in his image, so to deny ourselves is to deny God's wisdom that everything he created is good.
I believe that woman have a harder time loving the way God created us.  We are constantly comparing ourselves to one another physically, behaviorally, maybe even spiritually.  But the word says:
"We do not dare to classify or compare ourselves with some who commend themselves. When they measure themselves by themselves and compare themselves with themselves, they are not wise." 2 Corinthians 10:12
When we compare ourselves to one another the Bible says we are not wise.  Why does comparing ourselves make us unwise?  Because we were not created identically, so we have no one that we can compare ourselves too.  Every person on this planet was created beautifully and meticulously by God himself.  This fact alone should allow us to be content with the way God made us.  The Bible says that we should be to the praise of his glory.  When we are happy with the way God created us, our existence becomes praise.
We can never fully know someone else is another great reason why comparing ourselves to one another is not wise.  A perfect example: Unintentionally, my husband compared me to his mother.  Earlier this week, after I put our kids to bed, I came downstairs to a counter top full of dirty dishes.  I was a little tired and I did not feel like washing them.  So, I started complaining, "why are there always so many dishes that need to be washed?"  My husband without even thinking said, "I don't know, I don't remember the dishes stacking up at my parents house."
He was referring to when his mother was a stay at home mom.  I could have easily got offended, but instead I laughed to myself as I washed the dishes. The truth is, it would not be wise of me to compare myself to his mother or allow his comment to make me begin comparing myself to her.  While I washed the dishes I thought to myself, he was child.  I highly doubt he was paying attention to the amount of dishes on the counter.   Even if his mother was able to keep the house tidy that does not make me a lesser woman because dishes stack up at my house.
My husband is a smart man, I know he was not trying to have me compare myself to his mother.  However, his comment could have easily made me begin to measure my own self worth by my ability to be like his mother.  My husband's comment (which seemed innocence to him, I am sure) could have changed the way I see myself.  If I did not already know the Word and what the bible says about comparing ourselves, I could have falling into a trap of comparing myself to his mother.  Which in return, I would forever be unhappy because we can never be good at being someone else.  God has a different plan for everyone he has created.   When we love the way God created us, we are free to love others.
Challenge:  If you want to be happier in your Christian marriage, examine the way you see yourself.  Do you see the beauty in the way the Lord made you or is your self worth depending upon the world's standards?