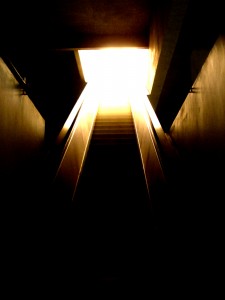 In order for our Christian marriages to flourish, we must have a vision for it.   Do you have a vision for your marriage?   How about for your Family?   Or even yourself?   It is very important that you have a vision for every area of your life.   The easiest place to begin is with your marriage, the Lord says two are better than one, you and your spouse can work together as a team to create a vision for your marriage, and family.   To have a vision is very important the Lord says "Without a vision the people perish" Proverbs 29:18 The dictionary defines perish as "to suffer destruction or ruin."  Take the time to sit with your spouse and jot down where you would like to see your Christian marriage in 5 years.  If you don't know where you want to be or what you want to do, life will pass you by.
I would recommend using your last name to identify the values you want your family to have. By using your last name it will help the two of you and your children remember them.  This will represent what your family stands for, and will give your children something to strive for.
For example, our last name is Thomas. Years ago when we had our first child, we sat down and talked about what we want our family to be.  Truthful, Healthy, Obedient, Merciful, Artistic, Servants.  If you don't have an S in your last name I would recommend that you add it at the end, so that your family will also be a servant to those in need.
If the two of you have children, take the time to create a vision for them.  Pray to God that he will reveal to the two of you the gifts and talents of your children, so that you will be able to encourage them toward the plan God has for them. Children are sponges and they are looking to us, their parents, to direct them.  Have high expectations for your children, even if they do not reach them, they can't go wrong if they are working toward obtaining them.
My dad would always say, "The sky is the limit. If you aim for the sky, even if you fall, you will land among the stars."  I have found that children will do what is expected of them, if you don't expect much from them, they won't give you much.  Or if you don't make your expectations clear to them, then they won't know what to strive for.  Everyone needs a vision!
Challenge:  Sit down with your spouse and answer the following questions.  What do we want to have accomplished in 5 years?  What do we want our family motto to be?  Post your answers and refer back to them periodically to make sure that your Christian marriage is still on track.