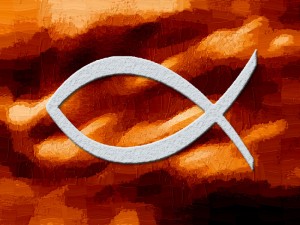 Did you know that our Christian marriage is a ministry?  If we operate in our marriages the way God instructs us, our living witness has the potential to save other people.  The best example we can set for others is in the way we live.   We also have to remember how important it is to get out of our comfort zone and speak to others about Christ as well.
I have reached a point in life I agree with the words of Jeremiah.  "But if I say I'll never mention the Lord or speak in his name, his word burns in my heart like a fire.  It's like a fire in my bones! I am worn out trying to hold it in! I can't do it!" Jeremiah 20:9
Recently, my sister moved in with me and my family.  We have been making arrangements for her to stay with one of the siblings because my mother is not able to care for her right now.  I wanted to be more like a friend to her because I am, after all, her sister not her mother.  I gave her a few privileges and treated her like a young lady.  I allowed her to treat my house more like an apartment where she could just go and come as she pleased.  After about a week, I began to realize that she actually needed someone to parent her.
So day by day, I began to change my way of dealing with her.  I became more clear of my expectations of her.  I needed to pay more attention to where she was and what she was doing.  It has changed the nature of our relationship, but I am honestly fine with that. I have realized that she is here for a reason.  There are some things that she can learn from me and my family and some things I can learn from my interactions with her.  I am thankful that the Lord is giving me an opportunity to deal with a young person now so I will have an idea of how to deal with my kids when they reach the college age.
Since my sister has been living with my family, she attends church every Sunday.  She is involved in church events and we have just started  praying in the morning before she leaves the house.  I feel so much better operating the way God would have me interact with her.  I don't know about you, but when I do and say what the Lord has placed on my heart, I am content with whatever the outcome.
Challenge: Who have you avoided witnessing to because you fear the way it may be received?  Pray on it, think about what to say, and get moving.  No one knows the day or the hour that Christ will return.   As the song writer says, "We're crossing over one by one.  We're moving on to the setting sun. Don't let Him catch you with your work undone. We're crossing over one by one."