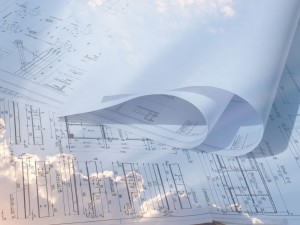 So if you would like to make a plan to improve or save your marriage, you need to start out on the right foot. That means getting right with God and your spouse first! To get right requires humility. It requires taking responsibility for the negative, sinful things you have contributed to your marriage without justifying yourself or blaming your spouse.
Confession of sin can be a turning point in our lives. It means we are in agreement with God about our sin and we are choosing to turn away from it.  When we do this, God's word promises to give us the power to accomplish all that He desires for us. Some of the things you may want to consider confessing are:
-the ways in which you have not trusted and honored God
-the ways you have not obeyed His word
-the consequences of your choices to you, your spouse and your marriage.
Exercising humility is a crucial part of any saving marriages plan. Making confession of sin a regular part of your marriage will keep you humble and help to maintain emotional intimacy with God and your spouse. Apologies are great and a necessary beginning, but the Bible calls us to repentance which means to turn away from our sin in addition to saying "I'm sorry".  True repentance goes a long way in keeping our hearts pliable and loving towards our spouse and God.
The next step in the saving marriages blueprint is making a plan for knowing your spouse's most important needs. You also must become intentional about meeting those needs. Your spouse will feel more connected and in love with you when you are meeting his/her most important emotional needs.
Regular prayer is necessary for a successful marriage. Pray that God would show His love and faithfulness to your spouse through you. Prayer is how we experience the personal relationship we have with God through Christ. It is also where we avail ourselves to the grace of God. Therefore, your plan for saving marriage must include daily prayer for your spouse and your ability to love them.
A marriage that reflects God's image is a safe marriage. God is our refuge, therefore your marriage should be a refuge for both you and your spouse. A safe relationship is one where both husband and wife feel accepted even if there are disagreements. A plan for saving marriages needs to include a plan for safety. Neither spouse should ever have to worry about the proverbial nuclear bomb being dropped on them!
That's why a plan for saving marriages must address conflict. Your marriage can be free from condemnation, contempt, critical attitudes and defensiveness. It's your choice! It can be a place where you are quick to take responsibility for your own actions and slow to point your finger of blame. It is not, however, a marriage that is free from conflict. But, yours can be a marriage where both parties fight fair.
Finally, your marriage saving plan needs to include specific goals, goals that are written down. After all, God wrote down His plan…we call it the Bible! Isn't that a good enough reason for you to write down your plan for your marriage. Written goals are powerful. They help move a plan into motion as well as provide a visual reminder of what we ought to be doing daily.
Keep in mind, your goals need to be consistent with God's purpose for your marriage. Your goals will help you stay on track and give more purpose, meaning and direction to your marriage and family life. You may want to have goals in the following areas: Spiritual (we will study and pray together regularly), parenting (we will always be unified when disciplining the children), finances ( we will decide on a budget and stick to it), health (we will exercise regularly and eat right), communication (we will speak lovingly and respectfully to one another).
Well, that should be enough to get you started developing your own personal saving marriages plan. Remember, the Creator of marriage is in the business of saving marriages. Put your hope in the Lord for with Him is unfailing love and full redemption (Psalm 130:7).
Challenge: Get started today developing your own personal marriage saving/improvement plan.  God is able to do anything, but He often requires that we TAKE STEPS with His guidance.