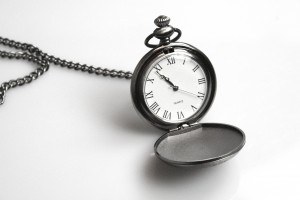 The Christian movie "Time Changers" was different than I expected!  This movie will change the way you view every movie you watch differently from then on out.  I was never really comfortable with watching movies that take the Lord's name in vain but I have found that I can no longer sit through it once the actors begin to use the name of Jesus Christ inappropriately.  The movie explains the importance of spreading the gospel to others and demonstrates the effects of what has happened since Christian have become more passive.
A professor at a bible college has written a book but before he can publish it he must have the approval of his colleagues.  Everyone believes Russell Carlisle's book is amazing except one professor.  Russell is upset and attempts to have his book published without the last professor's approval.  The dean of the school will not allow him to have it published until he works things out with his colleague.  Russell's wrote a book with Christian values but he did not want to refer to the name of Jesus Christ in hopes of reaching more people.  His fellow collogue understood that if he took the name of Jesus out of his book people will not know why his values are so important and will not have a desire to follow them.
Russell is given a chance to go 100 years into the future for a few days.  Before the end of the second day Russell is shockingly aware of the difference in behavior toward the Lord.  He becomes a changed man when he returns home.  Russell rewrites his book.  His new book gives God all the credit.  Although this movie was set in the 1800 time period it deals with issues that we are faced with today.  The bible tells us in Ecclesiastes 1:9, "What has been will be again, what has been done will be done again; there is nothing new under the sun."  In this movie we are a witness to the struggle of Christians trying to blend with society or also known as "coexist" with different religious beliefs.
The Christian movie "Time Changers" is thought provoking and life changing. This movie should spark a desire inside the entire ChristianMarriageHQ community to want to be a better representation of Christ.