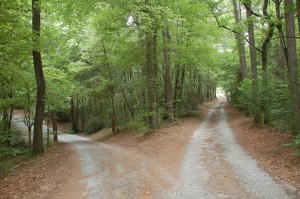 The Christian movie "What If" directed by Dallas Jenkin was great!  By the end of this Christian movie, we are reminded of 2 important factors.  1.  We are most happy when we follow God's plan for our lives'.  2.  We serve a God of second chances.
In this inspirational movie, God gave a man named Ben Walker a second chance to choose the lifestyle that He wanted for Ben.  Ben Walker had turned his back on the Lord's will early in life and chose to focus on a life of material prosperity.  Many of us married couples should be able to relate to Ben's character and his determination to accumulate earthly wealth.  There is nothing wrong with riches!  We serve a God who owns it all, but we err when it becomes our sole purpose for living and we elevate wealth into a false god.
Anyway Ben was content with the lifestyle he had chosen.  After 15 years of enjoying the self-serving path he had taken, the Lord decided to interrupt Ben's life. He sent an angel to show Ben how much more fulfilled he could have been if he had trusted God's route.
Are you on the path that God has for you?  This christian movie can easily cause you to do some personal reflection.  I know I did!
At first Ben is resistant, he has no desire to follow the Lord.  He believes that he is happy with the road he has taken.   Without Ben's approval, the Lord allows Ben to see the life he could of experienced.  After some time of seeing the path he could have taken, he commits to becoming a new man and seeking out the Lord's will for his life.  Ben makes major changes so that he can become the man God always hoped he would choose to become by himself.
I enjoyed this movie because it reminds us that God has a plan for each one of us, but we have to choose His way.  When we are living with purpose we make the world a better place.  At the end, The parable in Matthew 20: 1-16 was referenced and provided a source of encouragement as God is no respecter of persons, His desire is that we all follow Him.  Every moment that He continues to give you a breath can be an opportunity for us to take the second chance we need!
This movie combines prayer, comedy, and scriptures from the Bible to make for a great Christian movie especially for the Christian married couple.  Hopefully this post inspires you to check it out!