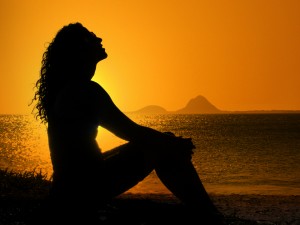 In my previous post, I explained that God designed it such that women would be completely taken care of in Christian marriage .  As Christian women, God's provision for us is wonderful, isn't it?  But nothing is free, everything comes with a cost. Indeed, God's desire for every woman is that we will lack nothing, but He has a high expectation of us too.
The Lord requires that our husbands take care of us, their wives,  but He expects that we will submit to our husbands in everything.  I have to admit submitting to our husbands in everything is a lot, but so is their responsibility to make sure that their wife lacks nothing.  Yes, our husbands are expected to take care of us, but we are suppose to be submissive to them in everything.
I do not want the women to think that there are no strings attached.  If you carefully study the Bible, you will see that many of God's promises are conditionally based upon our obedience to His commands.  The word says, "From everyone who has been given much, much will be demanded; and from the one who has been entrusted with much, much more will be asked." Luke 12:48
So what is demanded of us?  "Now as the church submits to Christ, so also wives should submit to their husbands in everything." Ephesians 5:24 God requires that we respect our husbands by submitting to them in everything, not only things we agree on.
During a disagreement, my husband once said to me, "you are only submissive when you are in agreement with the decision."  Of course I denied it immediately, but inside I thought to myself, "I am the most submissive woman you will ever see in this day and age."  Well, sometime later I was watching Joyce Meyers, a television evangelist, and she explained what submission really was.
Being a submissive wife is in what we do and how we do it.  As I studied the word, I soon realized what submission really was.  My husband was right!  I was only submissive when I agreed. I never stood in the way of him leading, but inside my attitude and heart were not in submission.  Have you ever felt like that? I decided to work on it.  It was not easy to change, in fact, I am still working on having a submissive attitude and heart.  The Lord knows that we are not perfect, but He requires that we do our best.
Challenge:  God designed Christian marriage such that we would be taken care of, but He also commanded us to be submissive to our husbands inside and out. Are you fulfilling your part of the deal?  Pray and ask the Lord to help you be more submissive to your husband.