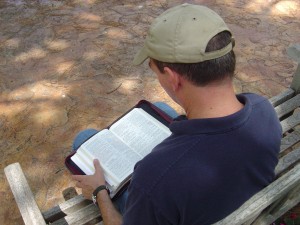 The greatest joy in having a Christian marriage is the assurance that with God on our side we are destiny to prevail.  Some Christians realize that we serve a God who has all power in His hand and for those who understand this they are living a more abundant life.   We rest in one sentence found in Romans 8:31 "If God be for us, who can be against?" That is why it is so important that we as Christians read our word because through the word we get our strength for life's trials.
I believe the book of Job should offer the most comfort to us as Christians. Through the book of Job we come to understand that God truly has all power in his hand, so much so that the enemy cannot even come against us except God allow him too.  When we find ourselves dealing with a situation that is seemly unbearable we can rest in his word found in 1 Corinthians 10: 13 " 13 No temptation[a] has overtaken you except what is common to mankind. And God is faithful; he will not let you be tempted[b] beyond what you can bear. But when you are tempted,[c] he will also provide a way out so that you can endure it."
Our lives could be full of peace if we would but read his word and trust that what He has said will come to pass.  If we seek to please the Lord, we will not be over taken by the enemy's attacks , in Job 23:10 "10 But he knows the way that I take; when he has tested me, I will come forth as gold. " we are comforted by the fact that the Lord knows everything.  Not only is it important for us to read the word for comfort we also must read the word to know what God expects from us.
There are a few things that God will not tolerate and it is best that we know what they are so we can avoid God's wrath. Or else we could find ourselves reaping a harvest that we have sown unknowingly because we did not realize how serious our actions are to God.
12 A troublemaker and a villain, who goes about with a corrupt mouth,
13 who winks maliciously with his eye,  signals with his feet and motions with his fingers,
14 who plots evil with deceit in his heart— he always stirs up conflict.
15 Therefore disaster will overtake him in an instant;  he will suddenly be destroyed—without remedy.
16 There are six things the Lord hates, seven that are detestable to him:
17 haughty eyes, a lying tongue, hands that shed innocent blood,
18 a heart that devises wicked schemes, feet that are quick to rush into evil,
19 a false witness who pours out lies and a person who stirs up conflict in the community.
Living an abundant life begins with reading the bible and understanding God's faithfulness and His expectations of us His followers. The more we read the bible the more prepared we are for life's trials.
Challenge:  Is life beginning to take a toll on you?  We receive power as a Christian by reading the word.  Set a time each day that you will spend reading the bible.  If you do not know where to begin reading the bible start with the daily bread.