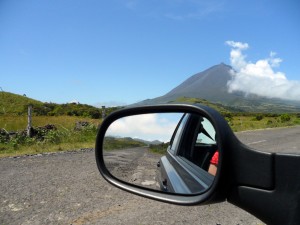 When a Christian man and woman marry, together they represent Christ the true bridegroom.  As a part of being a believer we are expected to follow Christ's example to the best of our ability.  When we refuse to forgive others we are actually doing ourselves more harm than the act of what our offender has done to us. One day while I was reading the daily bread the writer quoted Fredrick Douglass, a former slave and advocate for human rights,"No man can put a chain about the ankle of his fellow man without at last finding the other end fastened about his own neck."  This statement is so true, when we look at this statement from a spiritual stand point, by refusing to forgive others we cause ourselves to stand still spiritually.
Yes, we may think we are moving forward but spiritually we are in the exact spot we were at when we were wronged.  When we decide that we are not going to forgive others for the wrong they have done to us we hinder ourselves from moving forward spiritually.  God has said that if we do not forgive others for the sin they have committed against us he will not forgive us of our sins.  (Matthew 6:15)
Every day we as Christians battled to  align our flesh with our spirit.  Our flesh would have us treat people the way they have treated us.  However, our spirit, which should ultimately win out, is saying to us "as much lies within you live peaceable with all men." (Romans 12:18)  Our flesh would have us confused by the way others have or are treating us.  On the other hand our spirit is telling us, "for we wrestle not against flesh and blood." (Ephesians 6:12)
So which part of us should win our flesh or our spirit?  Forgiving others is not easy but compared to the amount of times the Lord has forgiven us of our sins, we should be able to forgive others no matter how great the offense.  If we choose to hold on to un-forgiveness we are sealing our own faith.  The Lord says:
7 Do not be deceived: God cannot be mocked. A man reaps what he sows. 8 Whoever sows to please their flesh, from the flesh will reap destruction; whoever sows to please the Spirit, from the Spirit will reap eternal life. 9 Let us not become weary in doing good, for at the proper time we will reap a harvest if we do not give up. 10 Therefore, as we have opportunity, let us do good to all people, especially to those who belong to the family of believers." Galatians 6: 7-10
Challenge:  Are you wondering why the dreams the Lord has given you have not come to pass?  Until you forgive those who have wronged you, no matter how nice of a person you are God will not hear your prayers.  Pray to God and ask him to reveal to you how to overcome un-forgiveness.  Having a conversation with your offender may help your healing process as well.  Tell the person that what they have done  has hurt you deeply but you do not want to hold on to the hurt it caused you.  You may find that what they have done was unintentional or they may be truly sorry for the hurt they have caused you.  Pray, pray, pray.