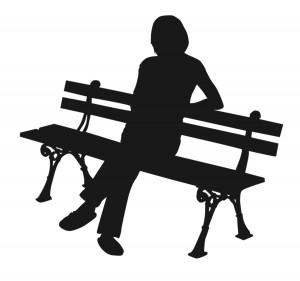 Be patient with your spouse as the two of you attempt to improve the quality of your Christian marriage!  You may desire more from your spouse then what he or she is giving you, but be patient.
"Do not despise this small beginning, for the eyes of the Lord rejoice to see the work begin,"  Zechariah 4:10
I have had three children and during each pregnancy I have been concerned about losing the weight after giving birth to them. I would read anything I could about losing the weight on the internet and in books or pamphlets.  All of these articles had a common underlying message.  The weight will come off, but it depends on you and your commitment to the losing the weight through eating healthy and exercise.
I also took away another recurring point from my research.  It is going to take some time.  I read a great quote that will probably stick with me forever.  "It took you nine months to put on the weight, you should at least give yourself nine months to take it off."  It is interesting that they need to advise women to give yourself time to lose the weight.  Our society is hooked on instant gratification, we want what we want, when we want it.  However, the reality is, anything that comes easily will leave just as quickly.  If you want to build a strong marriage, then you must give it time.  It is important to acknowledge the baby steps toward a better Christian marriage that are occuring daily. 
It may be hard to see the good in your spouse depending on what season your marriage is in, but surely they are doing at least one thing right each day.  Encourage them in it!  It will let them know that their efforts has been noticed and give them a desire to do more to enhance the quality of your Christian marriage.
Let's take a minute to think positively about our spouse and the many ways they have shown their love for us just this week.  Sometimes it is easy to overlook the small things!  We must be intentional about looking for our spouse's positive behavior.   Take the time and try to think about anything and everything that your spouse has said or done that was considerate and thank them.
Challenge:  Throughout today be intentional about seeing the good qualities in your spouse.  Express to them that you have noticed all the kind gestures they have done today.  You may even want to say what you have specifically noticed.  I guarantee that if you begin to compliment them on what they are doing and saying, they will do and say more to continue receiving that encouragement.  It may take a week or so, but it will spark a change in them.