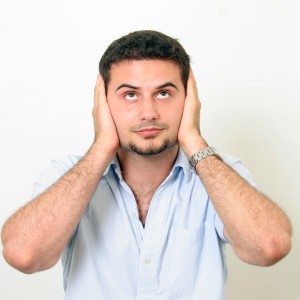 I can imagine it would be hard to have a Christian walk let alone a Christian marriage when only one spouse has accepted Jesus Christ as their Lord and savior.  If we truly want our spouse to get saved we must be honest with our self and be willing to ask our self, am I reflecting Christ in my life?  How can we expect anyone to want to give their life to Christ if there has been no change in us?  Many times we desire for someone to give their life to Christ so badly that we preach to them all the time, but preaching doesn't work.
If we really want our loved ones to give their life to Christ we must apply these 5 techniques.
1.  Stop Preaching To Them! Who has ever been motivated by nagging?  It is better that you live a Christian life and silently pray for them than to preach to them about the things they should be doing.  In 1 Peter 3:1-2 we are given this very advice " Wives, in the same way submit yourselves to your own husbands so that, if any of them do not believe the word, they may be won over without words by the behavior of their wives, 2 when they see the purity and reverence of your lives."
2.  Focus On Yourself! I have often heard the ministerial staff at my church say, " It takes 6 months to worry about yourself and 6 months to leave the other person business alone."  In essence they are saying everyone has enough things to worry about in their own life, we need to focus on our own issues.  The more we focus on ourselves the more God is able to change us and allow His beauty to shine through us.   We understand that true beauty comes from within as stated in 1 Peter 3:3-4 "Your beauty should not come from outward adornment, such as elaborate hairstyles and the wearing of gold jewelry or fine clothes. 4 Rather, it should be that of your inner self, the unfading beauty of a gentle and quiet spirit, which is of great worth in God's sight." 
3.  Respect And Obey God's Command For Your Role In The Marriage!
Wives we are called to submit to our husband's in every way.
1 Peter 3: 5-6 " 5 For this is the way the holy women of the past who put their hope in God used to adorn themselves. They submitted themselves to their own husbands, 6 like Sarah, who obeyed Abraham and called him her lord. You are her daughters if you do what is right and do not give way to fear."
Ephesians 5:24 " 24 Now as the church submits to Christ, so also wives should submit to their husbands in everything."
The husbands are called to love their wives in Ephesians 5:25-27, "25 Husbands, love your wives, just as Christ loved the church and gave himself up for her 26 to make her holy, cleansing[a] her by the washing with water through the word, 27 and to present her to himself as a radiant church, without stain or wrinkle or any other blemish, but holy and blameless."
4. Understand That You Can Not Save Your Spouse, Only God Can Save Them!
John 15:16

"

16 You did not choose me, but I chose you and appointed you so that you might go and bear fruit —fruit that will last—and so that whatever you ask in my name the Father will give you."
5.  Pray! Too often prayer is over looked.  Prayer is direct access to the Lord.  When we pray we are seated before His throne making our request known to Him in person.  My dad who is a reverend often says "Prayer changes people and things."  He is right, prayer has a lot of power.  And we have more power over our spouse than we think we do.  God see's us as one so when we pray we need to pray understanding that we are praying for ourselves.  Tell God that half of you is struggling with your faith but the stronger half is determine to make your flesh line up with his word.  And ask God to intervene and reveal himself to the weaker half of your body so that you will be on one accord.
Challenge:  Begin by applying the techniques.  Here are a few more resources you may find helpful:
Understanding the authority we have over our spouse in prayer- Christian Marriage: Praying As One
Mission Possible– This  book is written by Deborah McCarrager's it gives her personal testimony of living with an unsaved spouse and the victory God gave her by saving him.  I have not read it but I have read her blog she appears to have an intimate relationship with the Lord.