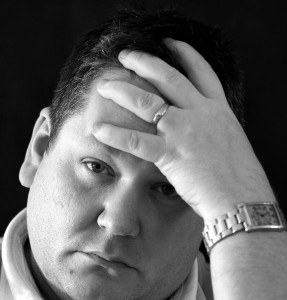 What I love the most about the Lord is that we can depend on whatever He tells us, whether  through his word, during prayer or within our Christian marriage.  Our Christian marriages have the potential to flourish if we are living according to the bible or fall apart if we are no longer following his instructions.  The good news is that we are in control of whether God blesses us or curses us!  In a previous post I explained that as Christians we need to hold each other accountable for our behavior.
We must take our responsibility of Children of God seriously, because God is, and He is blessing those who do and cursing those who are not.  In 1 Samuel 2:12:36 we read of the story about the priest Eli and his two wicked sons.  Eli was a holy man but his sons were wick.  Eli heard of his sons behavior so he spoke to them and he tried to explained to his sons that they needed to change their ways.  He posed a relevant question to them in 1 Samuel 2:25  "25 If one person sins against another, God[d] may mediate for the offender; but if anyone sins against the Lord, who will intercede for them?"
Eli's sons were stubborn and would not heed to their father's advice.  The Lord was tired of their disobedience so this is what the Lord said to Eli in verse 30 on his sons behalf " 30 Therefore the Lord, the God of Israel, declares: 'I promised that members of your  family would minister before me forever. ' But now the Lord declares: 'Far be it from me! Those who honor me I will honor, but those who despise me will be disdained."  God is a just God he will not tolerate disobedience or outright rebuke for too long.
Regardless of how long you may have witness people doing things wrong, remember we serve a God who sits outside of time, a year is but one day to him.  This is why we do not have to worry about our enemies because no matter what they are doing to us or against us the Lord will handle it.  And when God decides He has had enough, there is nothing anyone can do about it except deal with the consequences of their disobedience.  The Lord will protect those who are walking in his ways, "I have never seen the righteous forsaken or their children begging for bread." Psalms 37:25
Challenge: Are you aware of behavior from a loved one or even yourself that is not pleasing to God?  Have a heart to heart conversation with them or with yourself and explain that the Lord will not allow this kind of behavior to go on forever.  Explain that they should decide to change their ways while they have a choice, because once God has said enough is a enough He will show no mercy.