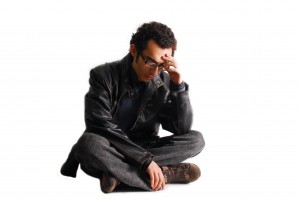 Forgiveness can be one of the hardest things that God requires of us in our Christian marriage or other relationships.  And yet, forgiveness is what we need from others too.  So why is it so hard to forgive those who have done us wrong?  In general, when others have mistreated us, it is unexpected and undeserved so it causes confusion and hurt to build inside of us.  When these situations occur, it is ok to take some time to yourself and deal with your emotions.  In Ephesians, the Lord tells us that it is ok to be angry, but do not act on it. 
But I tell you, love your enemies and pray for those who persecute you, 45 that you may be children of your Father in heaven. He causes his sun to rise on the evil and the good, and sends rain on the righteous and the unrighteous. 46 If you love those who love you, what reward will you get? Are not even the tax collectors doing that? 47 And if you greet only your own people, what are you doing more than others? Do not even pagans do that? 48 Be perfect, therefore, as your heavenly Father is perfect.
To explain this Scripture simply: We do not represent God properly just because we treat others the way they treat us.  Most "good" people try to at least do that much!  The Christ inside of us is released when we show the discipline to refrain from acting on pure emotion in our Christian marriage and other relationships too.  Yes, it is difficult to do in the flesh, but it is possible with His spirit.  I am learning how to overcome my anger from a television evangelist named T.D. Jakes.  During one of his sermons, he shared with the congregation how he overcame a negative emotion toward someone else.  Bishop T.D. Jakes said," Whenever you want to overcome an emotion inside of you, you always go in the opposite direction." 
For example, he was battling with jealousy.  Where are you struggling?  He eventually overcame that emotion by helping the person he was jealous of by lending them , his time and wisdom.  So if you are finding it hard to forgive someone, try being nice to them every time you interact with them.  T.D. Jakes spoke of his own experience.  At first, you will be faking your emotions (as you retrain them), if you continue though, in time you will find that it will become easier. Eventually the negative feeling will be absent from you entirely.  
As Christians, we will experience this struggle to forgive or not.  The great thing about being a Christian who prays and reads the Word is that no matter how long you try to fight it, the spirit always wins.  If we do not work on our emotions, we will be controlled by them.  External factors will always control our personal mood and subsequently the marriage too.  Let's take back our peace!
Challenge:  If you are like me, then there is a negative feeling inside of you toward someone else and we need to get that emotion out of us.  One reason we may have a negative emotion could  be because of miscommunication.  Let's schedule a time to sit down and talk to the person we have a problem with now.  If they live too far away, let's send them a letter or call them to express how we feel to them before the week is over.  No doubt this will be a journey so pray, pray, pray.