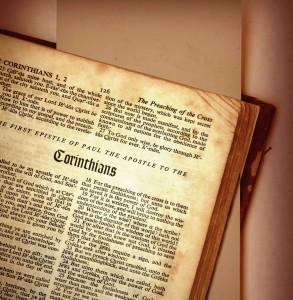 What does the bible say about divorce?  This is a question that any Christian marriage considering divorce should ask before making any decisions. I believe a person who ask this question desires to remain in the will of the Lord.  Our society is hooked on doing whatever makes us happy.  In a Christian marriage our happiness is not the top priority.  God's desire is that we would enjoy our marriage and our life but he does not excuse us from our marriage because we are no longer happy with it.  He created marriage to be a blessing and he came that we might have life and have it more abundantly.  However, if we find ourselves in a marriage that is seemly impossible to bear we must remind ourselves of the vows we have made to God and our spouse.  
In a previous post I explained exactly how God feels about divorce, remarriage and affairs.  In today's post I want to offer a few resources  such as:  other post I have written, movies and books that will encourage you in your marriage.
Previous posts: There are many other post on this website that would be a blessing to you, however, I will only highlight a few of them.
1.  Forgiveness: Forgive So You Can Move On
2. Prayer Works:  Christian Marriage: Praying As One
3. What Is Wrong with my marriage? My Christian Marriage Is Not Going The Way I Expected,  How To  Save Your Christian Marriage  Part 1 and Part 2,  How Could Everything Change So Dramatically
4. Activities to do with your spouse: Christian Marriage Retreat, How To Date My Spouse
5. Romance: Romance Him, 3 Guarantee Ways To Love Your Husband, 5 Tips For Meeting Your Wife's Needs, Loving Your Wife
Movies/ Reviews:
1.  Fireproof–my thoughts of this movie
2. What If– my thoughts of this movie
3. Marriage retreat– my thoughts of this movie
4. Courageous– my thoughts of this movie
5.  Run On: A Prodigal Journey– my thoughts of this movie
Books/ reviews ( please refer to the Christian marriage books resource page at the top of the website for my thoughts of each book. Thank you.)
2.  Peacemaking For Families: A Biblical Guide To Conflict In Your Home
3.  The Power Of  A Praying Husband, The power Of A Praying Wife
4.Rekindling The Romance: Loving The Love Of Your Life
5.  Sexual Intimacy In Marriage
ChristianMarriageHQ Challenge:  If you are asking the question " What does the bible say about divorce?" chances are you are willing to do whatever it takes to remain in the will of the Lord.  Look into the resources I have listed above and you will surely find some encouragement as you seek to do what is best for your Christian marriage.